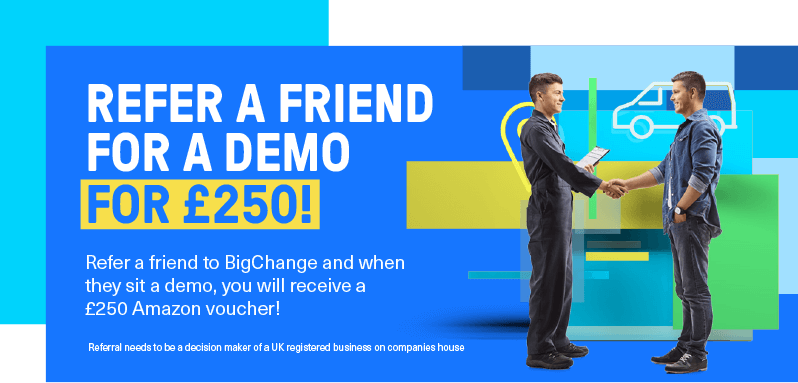 Has BigChange made you UNSTOPPABLE?
Do you know someone who could benefit from the same all-in-one job management system that you love?
Would you like to earn £250 for each introduction you make?

Now you can, with the BigChange Customer Referral Scheme.

For each introduction you make that receives a demonstration of our world-class software, we will give you a £250 Amazon voucher.

There is no limit to the number of vouchers you receive, the only requirements are that we haven't contacted them before, they are a UK-based company listed at Companies House and the details you provide are for a decision maker.

So why not spread the love and earn some extra cash.
Complete the form to recommend a friend today.